Here is what we do to earn your business and your recommendations to others.
We are a family business who have pride in our reputation excellence. We strive to make all our clients happy by providing quality, value and service.
Quality
Use quality suppliers
Use quality equipment
Guaranteed equipment
Tried and tested over time
Value
Value for money products
Value for your time
Value for money service
Service
Exceptionally high service standards
Quotes that are done quickly, accurately and provided promptly
We keep you informed
Quality installation
Attention to detail
Clean and tidy installers
Any issues, we fix
Your security is our priority. We are in the business of ensuring that security is guaranteed in homes, cars, offices, and public places, to mention but a few. We achieve this by specialising in the installation, service and maintenance of all aspects of security systems.
These include (but are not limited to): Closed circuit television (CCTV) systems, alarm systems and access control and video intercom systems.
Why our security system service came into existence
Our family wants to feel and be safe in our beautiful city of Perth whether relaxing, working or just being at home. And we want the same for you.
We want to deter crime whether it be opportunistic or planned by maximising the chance that any culprits are caught and can receive a penalty. The more, we as individuals do to deter and identify attackers, thieves and troublemakers, the greater chance we have of reducing this type of behaviour.
And if it is not happening around or near where we work and live, then we will naturally feel safer.
Why choose us for everything security - Alarms, CCTV, Access Control, & Intercom.
We are providers of great security systems and install CCTV systems, alarm systems, access control and video intercom systems amongst others for our customers.
Being family owned and operated, we are committed to making our services great. We have decades of combined experience across our team which makes it very easy to recommend the best products for any particular place, situation or function.
We understand that the world keeps evolving in terms of technology; hence, we have made it a point of duty to get better per time. This is one key ingredient that has made us stay relevant over the years.
100% Customer Satisfaction
We are not just in the business of selling alarm systems; we are solution providers.
Who says there's no security solution for you? Call Perth CCTV Alarms - AKA Rapid Alarms today and our policy of ensuring you are 100% satisfied will make you leave with a smile on your face.
We work with your budget, yet, we hand you the best solutions.
Proud Member of ASIAL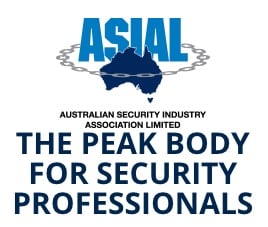 Perth Perth CCTV Alarms |
Google Reviews
Reviewed by
22 Customers
. Rated:
5
/