Rossmoyne Security Alarm Systems

Been Broken Into? - Need to purchase an alarm system in Rossmoyne?
We'll get you good advice and our best price in one day. Purchasing an alarm system for your Rossmoyne home can sometimes be a little daunting as there are so many different makes and models to choose from, different salespeople from different companies offering different technologies and all swearing that their product is better than the competitors.
In this article, we are going to explain the differences between the various alarm systems out there to help you make the right decision when choosing an alarm system for your property in Rossmoyne.
What Alarm Control Panel Should You Get?
The first thing to think about when your choosing an alarm system in Rossmoyne is your panel and the manufacturer of your alarm system. The security panel is the brain behind your alarm system, this determines what code pad you will have on your system, how many zones or detection devices you will be limited to, what remotes for arming and disarming will look like if you choose to purchase them and what warranty you will receive. Panels come with a preset maximum amount of zones so caution must be taken when selecting. If you have an 8 zone alarm system and you can see yourself needing more alarm zones in future be sure to check with your installation company that your panel has capacity for future expansion beyond your current needs. Please see below list of common alarm system manufacturers within the Perth market.
Hills Reliance
DSC Alarm Systems
Paradox Alarm Systems
Ness D Series
C&K Alarms
Ademco
Crow Alarms
Texecom Alarms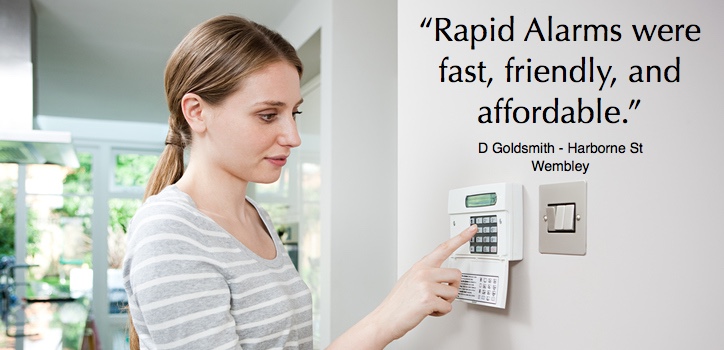 When choosing your security panel/manufacturer in Rossmoyne be sure to ask your security business representative the following questions to make sure you are getting the right product to suit your needs.
How many zones does the current panel have?
What is the maximum amount of zones my panel can support?
If the current amount of zones is less than the full capacity, what hardware is required for expansion?
Does my system support 24 Hour monitoring?
What is the maximum number of code pads can this system support?
Does this manufacturer have multiple code pad options (LED, LCD or touch screen)
How many remote controls can we have on the alarm system?
Can we use a spare button on the remotes to open our garage door?
Is there any internet connectivity available for my system for remote control?
Can my system be interfaced to any of my devices within my household for remote control when away from home?
Can my system support automatic Push Notifications?
What is the procedure for changing codes is it simple or difficult?
How long will my backup battery last?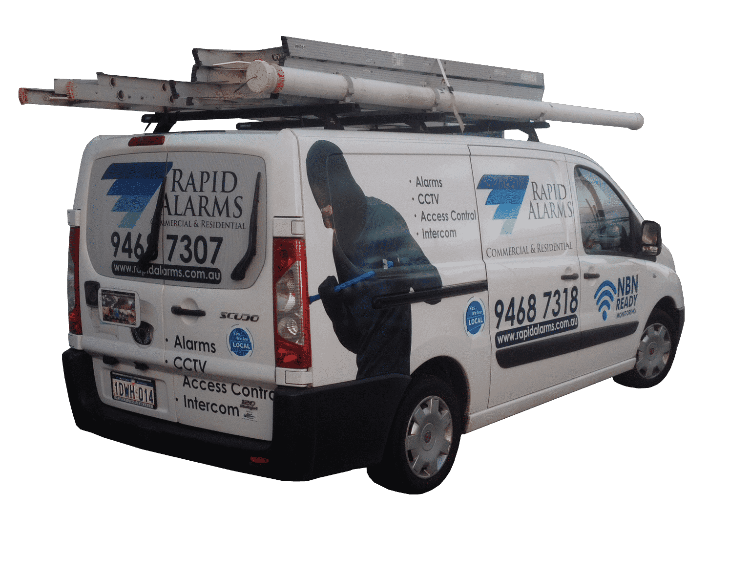 Choose Your Code Pad
After deciding what manufacturer you would like to use you will want to choose which type of code pad suits your needs.
There are three common types of code pad.
The LED Code Pad
LCD Code Pad
Touch screen code pad.
Please see below for pros and cons
LED Code Pads Security Systems – Rossmoyne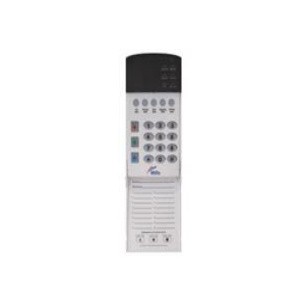 Pros
Easy to see globes
Handwritten zone listing
Easy to push buttons
Traditional feeling
Hard wearing
Cons
Printing on Button can wear out
Grease from finders stop buttons from working over time
Zone list changes become hard as written in pen
Code pad zones are limited compared to LCD and Touch
LCD Code Pads Security Systems – Rossmoyne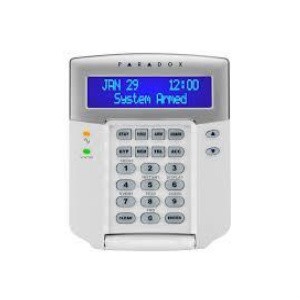 Pros
Easy to read text
Re programmable zone descriptions
Cons
Generally only 2 line display
Easy to get lost in menus
LCDs can have problems with screens
Some manufacturer LCD code pads aren't user friendly
Touch Screen Security Systems – Rossmoyne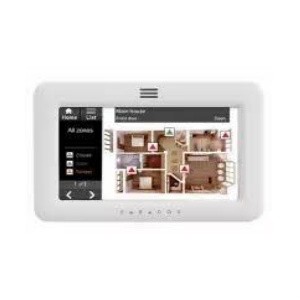 Pros
Some codepads double as a photo album
More graphical for ease of use
Zone descriptions re programmable
Easy navigation
Cons
Easily damaged
Easily dirtied with fingerprints
Larger finger tips make it harder to operate than gel buttons
Once you have chosen your burglar alarm panel & code pad it is now time to choose detectors, below are some different types burglar alarm sensors along with brief descriptions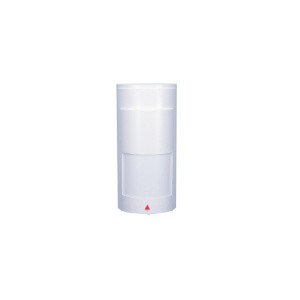 Passive Infrared Detector
This is the most common alarm device attached to alarm systems in Rossmoyne, the sensor is wall mounted generally in a corner of a room at ceiling level. This sensor works by detecting changes in heat within a designated distance from the detector, this is generally about 10 metres, however, larger types can cover distances much further.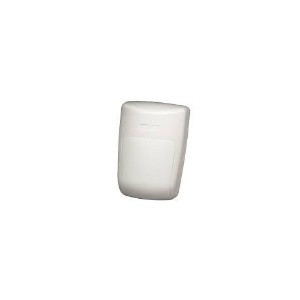 Dual Tech PIR
Dual tech PIRs utilise the same technology as a standard PIR but also utilise microwave technology to inhibit false alarms when used in areas which are more susceptible to heat change, the sensor requires an activation on both the PIR and microwave to generate an alarm state. These sensors also generally cover approximately 10 but larger types can also cover distances much further.
Shock Sensor
Shock sensors are commonly used to protect windows on premises from break-ins, generally they monitor small amounts of mechanical movement on the window and generate an alarm state from this depending on the severity of the movement, they can also be found with inbuilt magnetic reed switches which means not only can you protect a window from being smashed but also protect it from being forced open as well, these devices are very popular when looking to purchase a burglar alarm in Perth.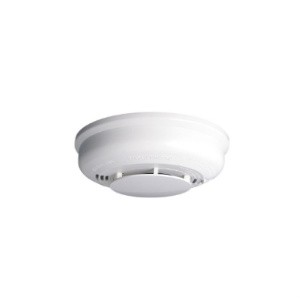 Smoke Detectors
Smoke Detectors are a great inclusion to a burglar alarm, most people think of only protecting against burglaries, however by adding a few smoke detectors throughout your premise you can not only have your premise monitored for break-ins but also fire.
Magnetic Reed Switch
Magnetic reed switches have been used for many years to protect from break-ins through doors to premises. Magnetic Reed Switches come in a range of styles including heavy duty for garage doors which can be driven over to flush mount which are concealed within a door and door frame for a more subtle look. Magnetic reed switches are typically installed in a door frame and have a metal switch within each sensor, a magnet is installed within the door at a position where the magnet aligns with the sensor when the door is closed, therefore closing the circuit and telling the security panel that the door is closed.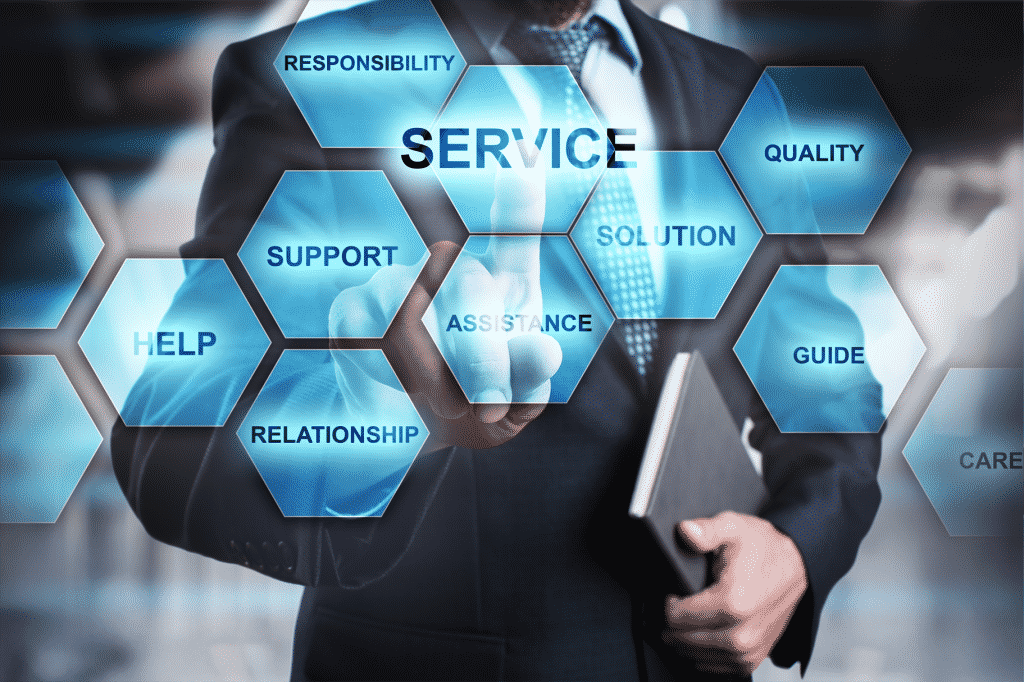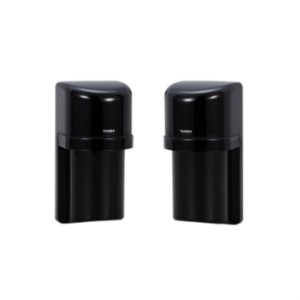 Photo Electric Beams
These sensors are a great way to protect external perimeters of house and yards. Photoelectric beams consist of two parts, a transmitter which sends a beam of infrared light and a receiver which monitors the level of infrared light when the receiver fails to receive infrared light from the transmitter an alarm condition is generated, this is why clear line of sight is required for these sensors to work correctly. Photoelectric beam sensors can be used to cover distances as small as 10 metres up to distances of up to 200 metres.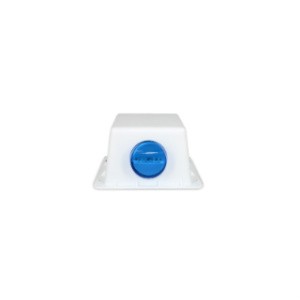 Sirens
Security systems generally consist of two sirens, one mounted internally and one mounted externally, there are two common types of internal siren the most popular being a top hat which is approximately 50 millimetres in diameter and perturbed off the ceiling approximately the same, the other type of internal siren used is a flush mount which is much more discreet sitting approximately 3 millimetres off ceiling level
The two types of external sirens are a box siren which is typically the standard siren in the used in past, a box with a siren within and a strobe light on the bottom.
The second style is by far the most common in installations today and is named a teardrop within the industry, these are much more discreet by only sitting approximately 50 millimetres off the wall as opposed to a box siren which sits approximately 150 millimetres off the wall.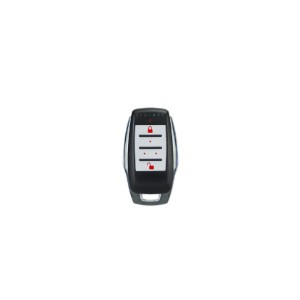 Remotes
Remotes are a fantastic addition to your chosen alarm system in Perth, a remote works by transmitting a signal to the receiver of your alarm when a button is pressed, depending on which button is pressed you may arm your system, disarm your system or if set up correctly, open your garage door. The major benefit for this is you can now combine your alarm system remote with your automatic garage door remote.
Remote connection modules (IP Modules)
A Remote Connection module or IP module is an alarm bus device which connects your alarm panel to a server via a broadband internet connection. Having one of these modules connected to your alarm system gives you some fantastic options like the ability to remotely arm, disarm, bypass sensors and open and close your garage door. Another great benefit of the IP module is some do support push notifications which means you can essentially self-monitor you own alarm system. Depending on your choice of manufacturer some apps require a paid subscription so be sure to ask your security consultant these questions.
Rapid Alarms is a proud Western Australian family business employing local hard-working Western Australians. We are also keen supporters of local Rossmoyne businesses that operate in / service clients in your area including
Local Rossmoyne Businesses We Support

Facebook Reviews Include
Perth Perth CCTV Alarms |
Google Reviews
Reviewed by
22 Customers
. Rated:
5
/