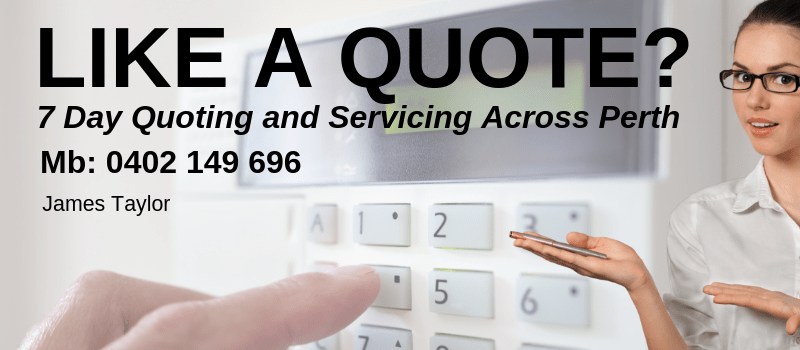 Access Control Systems Perth - Orange Grove
A "Perth CCTV Alarms" Access Control System will simplify your staff access management and create greater security for them and you
Are you a business or household wanting to restrict access to parts of your property?
Do you want tp provide tradies, visitors and staff with varying access levels.
Plus make sure you have a track of all entries and exits to buildings, facilities and areas that you can review from your phone.
We can help you integrate an access control database with your systems.
We are a leading supplier of a range of Perth Access Control Systems
All from leading international technology suppliers.
Book a free local Perth suburb site visit to Orange Grove now
Perth CCTV Alarms and Security delivers world leading Access Control Solutions to Perth Business.
Access Control is the new technology that will boost the effectiveness of your current security solutions.
It gives you complete control over which locations on your premises can be accessed and at what times. This is achieved through specific entry points that determine who and at what time windows people should have access.
You now have total control over who is able to access workplace areas and at what time those areas and authorised people can access them. All this control comes with clear reports as to who has had access. Time stamps can provide a fast track to CCTV review procedures to identify and evaluate issues.
No job is too small with systems setup to control a single door or gate, and larger systems established that control a multitude of doors and access points.
After the latest in Access Control?
Then you need to talk with Perth CCTV Alarms for your cutting edge, easy to use, solidly reliable access control system.
Our selectively chosen suppliers of Access Control Systems provide you with a simple and effective access control solution. Your business will be able to keep track of, and control exactly who goes where, and when they do it.
Your newly installed access control system will make it simple to
add users
delete users,
open doors remotely,
collect audit trails
or get live notifications when people enter restricted rooms.

Call now on 08 6117 5203 for a free live demonstration.
Free Quote For Your Access Control System in Perth or WA
We can help you secure your premises now using the latest Access Control Solutions Perth and be sure to contact Perth CCTV Alarms or check our Perth Home Alarm Prices and Commercial CCTV Camera Security options. NOTE: We are a trusted member of BNI Skyscrapers, a Perth Networking group and recommend other good Perth services to our clients including...
Computer driving you up the wall? We often rely so much on computers that when they struggle so do we. Orange Grove macbook repairs can get your laptop back to brand new. With their experienced team they can fix anything from macbook logic board repairs to Orange Grove refurbished laptops if it is time to get a new laptop. bring in your laptop in or we conduct Orange Grove onsite computer repairs.
Access Control Systems Perth - Orange Grove
Remember that a "Perth CCTV Alarms" designed and installed Access Control System will simplify your staff access management and create greater security for them and you. Get in touch today
Perth Perth CCTV Alarms |
Google Reviews
Reviewed by
22 Customers
. Rated:
5
/